How 3D and VR technology helps sell more homes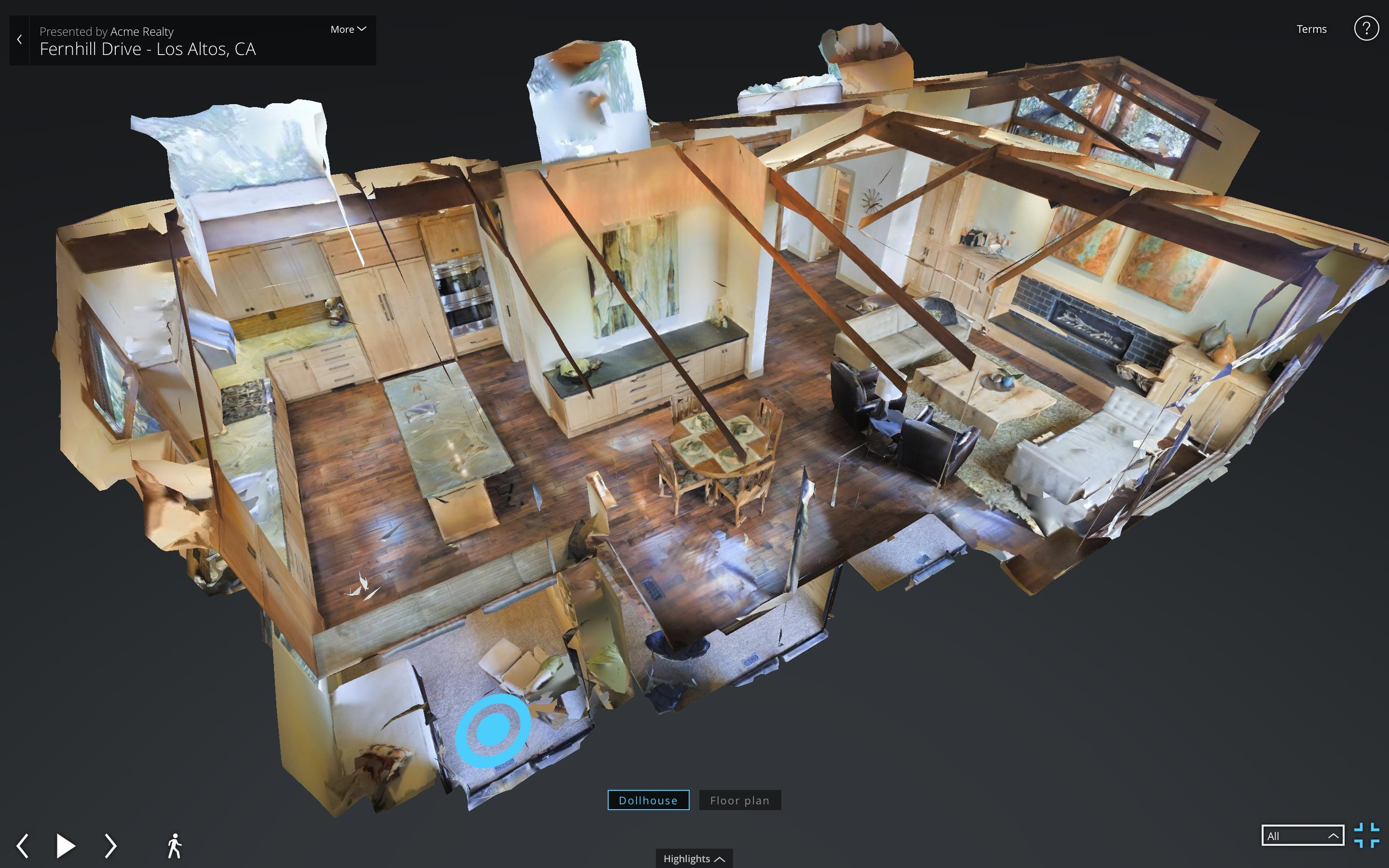 Buyers take more time looking at property listings that contain 3D and Virtual Reality (VR) content, leading to more visits and sales, statistics show.
In fact, users spend three-times longer looking at property listing that includes a 3D tour from top virtual reality (VR) technology specialist, Matterport than other listings and are almost twice as likely to phone the agent afterwards, Australian research suggests.
Matterport, an immersive media technology company delivers an end-to-end system for creating, modifying, distributing, and navigating immersive 3D and VR versions of property on web and mobile devices using the Matterport Pro Camera and Cloud Services.
It has just announced its entry in the Canadian market and is set to expand into the UK and Australia as well. Chief Executive Officer, Bill Brown, tells OPP.Today, "Matterport provides agents and brokers with a powerful marketing tool that gives home sellers confidence that their home is being presented in the absolute best way possible.
"We make this possible by delivering a system that's incredibly easy for anyone to operate, even easier than creating a traditional 2D photo gallery. By allowing homebuyers and renters the ability to experience a property as if they were there, from any laptop or mobile device, our simple end-to-end solution allows real estate agents, brokers, photographers, portals and MLSs to showcase listings in a more engaging and personal way than ever before. We are excited to help our Canadian customers and partners grow their businesses.
"Canada is an important market for Matterport, and simply through organic adoption has become a significant one.  The Canadian market adoption is on par with that of the US, even though we just started officially selling there, which suggests there is great demand from real estate professionals in Canada.  We expect growth to take off even faster now that we have officially launched. We have a growing base of agents and Matterport Service Providers on hand."
Matterport is also expanding elsewhere, Mr Brown says. "Our camera and services have grown organically all over the world and we already have customers who have purchased cameras indirectly from more than 50 countries.  We are now making a very concerted effort to formalize relationships with partners and grow our base of Matterport camera owners on the ground in international markets.  In addition to Canada, we announced expansion into the UK and Australia this month."
Agents using 3D property listings see a difference in marketing and sales, research suggests. "Having a 3D property listing helps build engagement and drive momentum, even before the broker tour or open house.  When people come to the first open house, they are ready to take it seriously, and in this way, it helps to create a more competitive environment much earlier.  On top of that, a 3D property listing helps to widen the net of people interested in your house, bringing in buyers from adjacent markets as well as remote geographies.
"Just recently, REA Group, who operates Australia's leading property websites, determined that property buyers are 60% more likely to email and 95% more likely to call an agent about a property listing they've seen on realestate.com.au that includes a Matterport 3D Showcase. Similarly, Apartments.com stated last year that their site users spend three-times more time engaging with property listings that offer a Matterport 3D Showcase."
Matterport's system is easy to use and no training is needed, the company says. "It's incredibly simple with absolutely no photography skill and only a few minutes of training needed.  You can hire a college student, even a high school student, to do it for you.
"Our camera has only one button and is paired with an iPad. All the camera operator has to do is get out of the way while the camera automatically turns and does its thing. The camera was designed to be as simple to use as a toaster and once the content is uploaded, the computer vision pipeline in our cloud computing system creates the content automatically."
Matterport Pro Camera and 3D Showcase features a web-based player that can be embedded directly into the listing site to give the viewer a real feel for what it's like to walk through a property. It allows the user to move through a space naturally and then even zoom out to see a unique, full-color 3D floorplan (called dollhouse view) or a 2D color floorplan.  With the addition of VR Showcase, users can now experience Matterport Spaces from a Samsung Gear VR headset, with additional device support coming soon.
Other options include Mattertag Posts, which let agents annotate property highlights in 3D throughout the space that help to sell the listing.
Another useful feature is the new iOS Showcase app, which allows agents and brokers to have access to all of their 3D property listings offline, when Wi-Fi is not available. In addition, there are solutions to produce measurements, schematic floor plans and VR models.
"With Matterport 3D Spaces, Canadian real estate professionals will be able to engage buyers across the globe as if they were next door. Tens of thousands of agents and brokers have successfully used Matterport to help win and market over 100,000 listings so far.
"Real estate professionals in the greater Toronto area have already embraced Matterport technology to engage more buyers, close transactions more quickly, and win more listings.
David Pylyp, Senior Agent with RE/MAX in Toronto, says, "I was recently lucky enough to have one of my listings photographed for a Matterport 3D Showcase. If you are not familiar with this technology, it might just be the coolest thing in real estate marketing since the marriage between the digital camera and the Internet. The Matterport technology is light years ahead of anything I have seen in real estate marketing. Plus, the wow-factor with my clients is unprecedented."